Welcome to what's next.
With the acquisition of North Woods Village at Inverness Lakes Fort Wayne, Lutheran Life Villages is adding memory care assisted living to their comprehensive range of local, faith-based, nonprofit senior living services. Together, the two established senior communities will help seniors get the most out of the next chapter in their lives.
You may be wondering...
Our vision is to establish Lutheran Life Villages as a thought leader, provider of choice and employer of choice in the senior care profession. The acquisition of North Woods Village adds a vital service that Lutheran Life Villages currently doesn't offer in Fort Wayne. We can now provide a wider range of care options to seniors throughout Northeast Indiana.
The cultural fit made North Woods Village an ideal candidate. Since beginning in 2014, North Woods Village has reflected our commitment to providing the same high level of compassion and personal attention that we are known for. The two communities are equally committed to serving individuals and their caregivers with compassion and respect for independence, wellness, and spiritual life.
The most noticeable change will be that North Woods Village will be called "Lutheran Life Villages, The Village at Inverness." We will preserve the day-to-day lifestyles that all residents enjoy, forming a single, tight-knit community. The majority of the changes will be internal, as the two caregiving teams learn from each other to increase the overall high level of care.
The process will be finalized on February 1, 2023. At that time, North Woods Village will begin operating as Lutheran Life Villages.
About Lutheran Life Villages
Lutheran Life Villages has served the Northeast Indiana community since 1931. As a faith-based nonprofit with a mission to provide compassionate, spiritually connected care, Lutheran Life Villages is a premier provider of senior residential living, senior healthcare and rehabilitation services. We are dedicated to becoming the provider and employer of choice for senior care in Northeast Indiana.
See how Lutheran Life Villages helps seniors get the most out of the next chapter in their lives.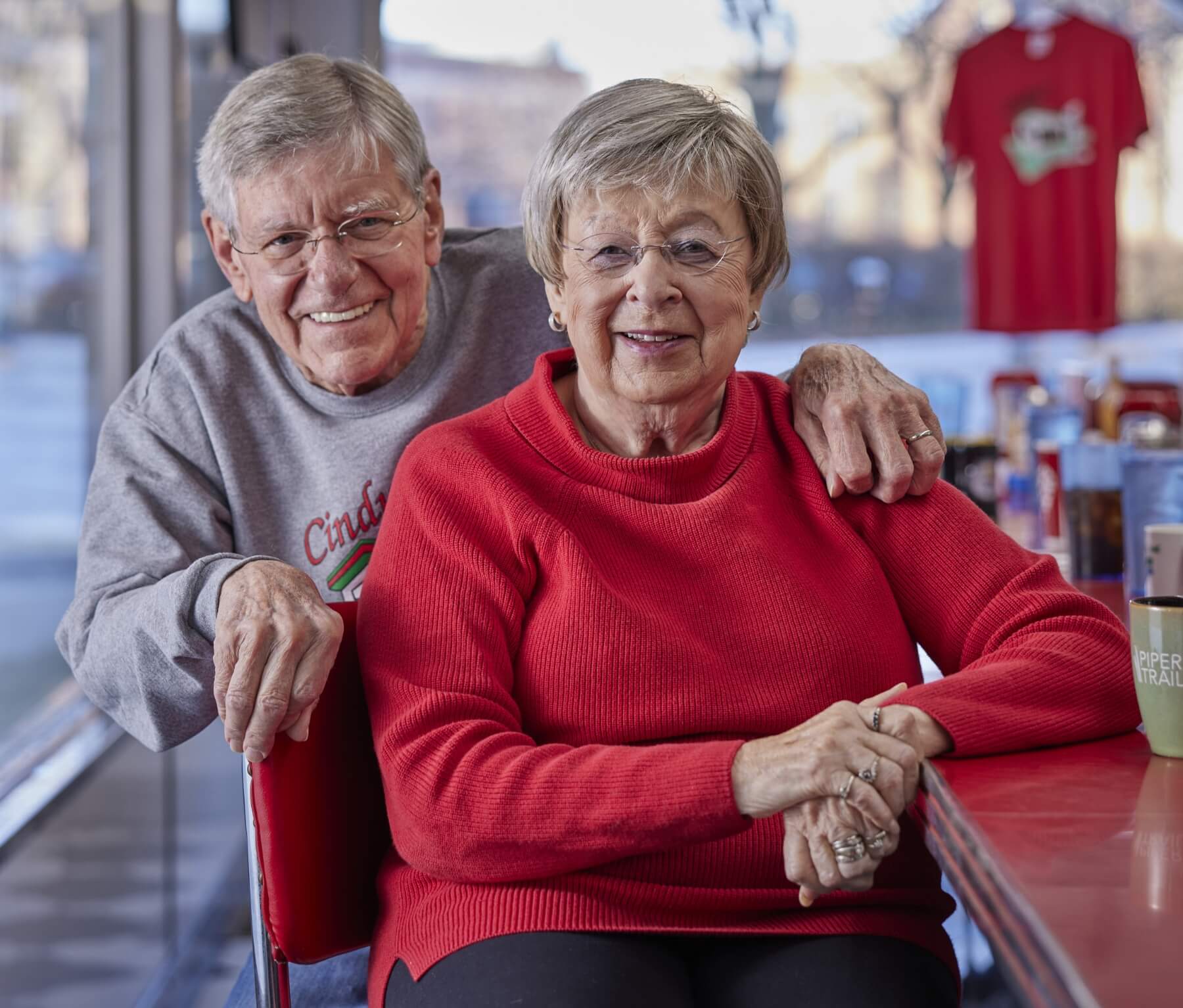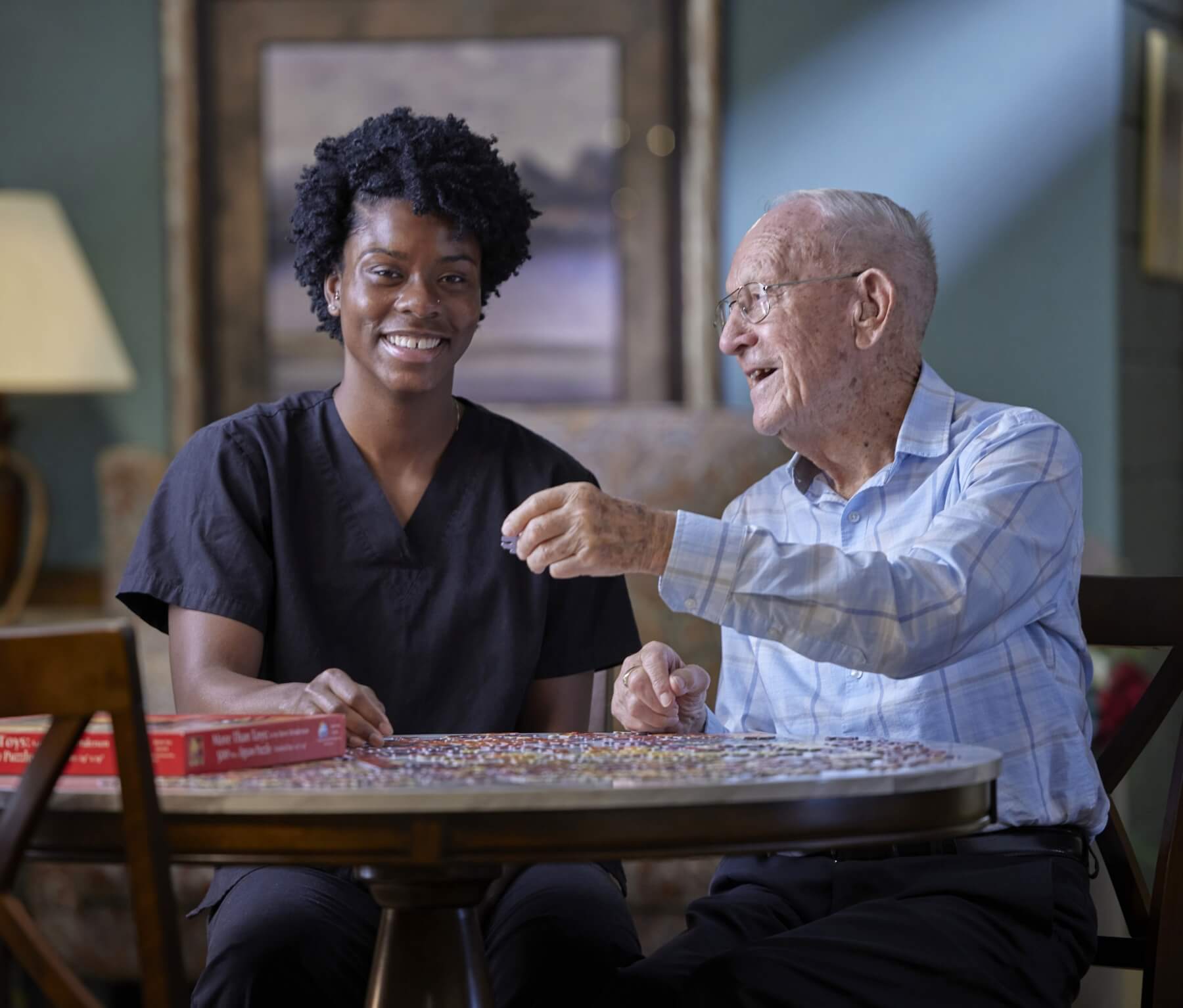 Dedicated Memory Care Assisted Living
Since 2015, North Woods Village has provided Northeast Indiana seniors with the highest levels of memory care assisted living. Their signature New Directions® memory care program blends dignified support with convenient all-inclusive rates to provide highly-personalized care for the very special needs of those with Alzheimer's disease, dementia, and other memory impairments, while preserving their individual dignity and lifestyle. North Woods Village operates two additional locations — one in Mishawaka and one in Kalamazoo, Michigan. Those locations will continue to be owned and operated by North Woods Village.
See how Lutheran Life Villages helps seniors get the most out of the next chapter in their lives.
Message from Lutheran Life Villages CEO, Alex Kiefer
Discover Lutheran Life Villages
The first step to the next chapter in your life starts with a visit to Lutheran Life Villages. Simply let us know which community and services you're interested in, and we'll put together a custom tour just for you.